Healthcare contact solutions
Think Healthcare is an award-winning contact management solution that utilises cloud-hosted healthcare phone system telephony and healthcare call centre solutions to connect patients and practices.
Integrated with all leading clinical systems the primary care sector and general practice will benefit from streamlined working processes and improved patient access and satisfaction.
Your patients will be able to contact you with ease to help you meet QOF and funding targets, your staff will have the tools at their fingertips to seamlessly manage all incoming calls, and your clinicians will never be prevented from making outgoing calls by a lack of lines.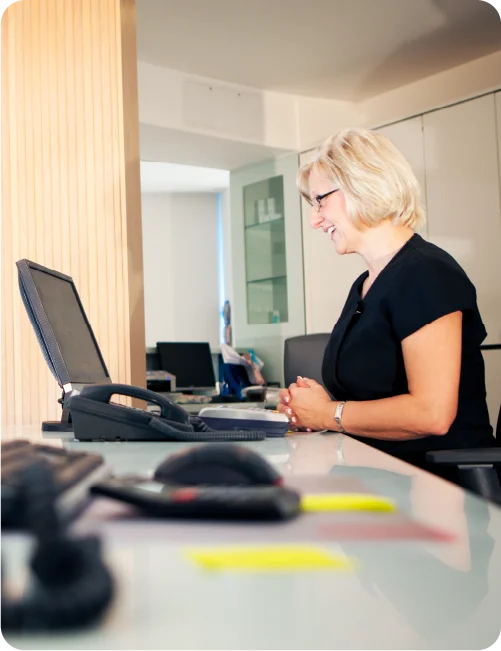 GP surgeries
GP practice technology
GP practice technology is at the heart of the Think Healthcare communications solution. With a former patient services and IT manager on our team, we understand that the blend of healthcare telephony with healthcare contact solutions and integration with your clinical systems will give you the tools you need to improve patient satisfaction.
PCNs/clusters
Primary care technology
With multiple services working together, integrated care systems and communications solutions are key to promoting a unified approach to deliver healthcare to the local population. Think Healthcare gives PCNs and clusters centrally hosted phone systems and healthcare contact centre solutions to seamlessly link every service, even those working remotely.
ICBs/health boards
Integrated care boards
As the statutory bodies that brings the NHS together locally to improve the health of the population, ICBs and health boards have taken over from CCGs to implement changes across digital systems and services to ensure primary care technology is brought up to date to benefit patients and staff alike.