Clusters and primary care telephony system
Primary care networks (PCNs) and clusters see GP practices working together with community, mental health, social care, pharmacy, hospital and voluntary services to care for their local population. Think Healthcare can connect all these services with one contact management solution to streamline PCN and cluster communication and find sought-after cost savings.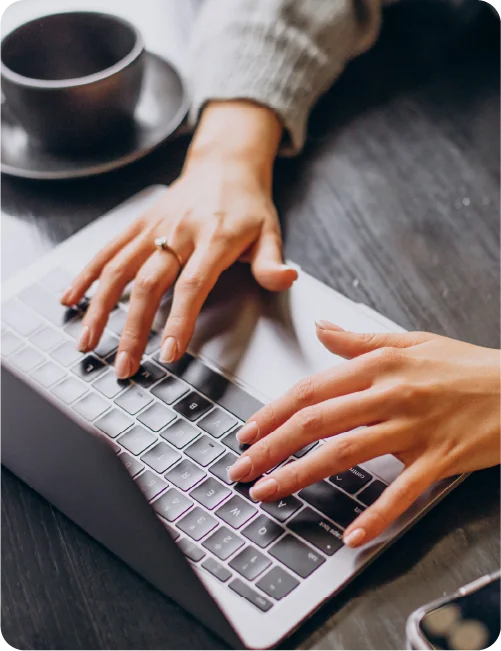 Clusters and primary health care information system
The Think Healthcare patient contact management solution is all about sharing resources across multiple sites, including remote workers, to enjoy seamless communication and cost-saving efficiencies.
Reception call features
Reception call features are critical to ensuring staff are not overwhelmed by the number of calls that can come in during the busiest times of the day…Monday mornings, for instance.
Older on-premise phone systems using ISDN lines do not have enough capacity to deal with several incoming calls at the same time, leaving patients frustrated by hearing the busy tone or ending up in a long queue.
Firstly, Think Healthcare's solution is designed to give your PCN and cluster receptionists the call capacity they need to cope with the busiest times of the day. Secondly, VoIP phone systems for healthcare are also perfect for sharing receptionists across the multiple sites of a PCN or a cluster. Calls can be routed to any available receptionists regardless of their location using a centralised directory.
Other call features to aid the workload of PCN and cluster receptionists include an automated attendant to greet and route patients to the right person to speak to before queuing calls to be answered in order.
Furthermore, with just one click, PCN and cluster receptionists can open records as patients call in to help them identify them with ease as part of a more efficient conversation.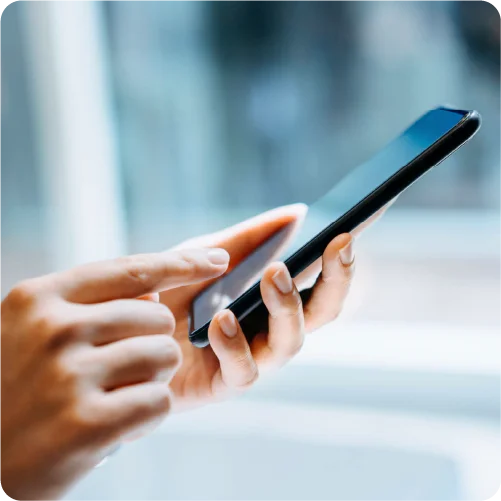 Patient communication features
Primary care telephony systems should be designed with patients' needs in mind with features that make it easier to reach their GP surgeries and other health services within their local PCNs or clusters.
First and foremost, Think Healthcare has tackled patient communication access by significantly decreasing the chance of patients being met by the busy tone or having to join a lengthy call queue, by increasing call capacity and using an automated attendant to welcome every patient before signposting them to the right service.
Patients no longer have to wait in queues as they can select the Think Healthcare call-back service by simply pressing a button on their handset. PCN and cluster receptionists and healthcare staff then call patients back to coincide with when they would have reached the front of the queue. This call-back feature relieves stress on both the patient, and PCN and cluster staff.
To protect more vulnerable patients, Think Healthcare has designed a VIP call routing service to give palliative care, complex or special educational needs or elderly patients priority in the queue. They can automatically bypass any phone system menus and be put straight through to a receptionist.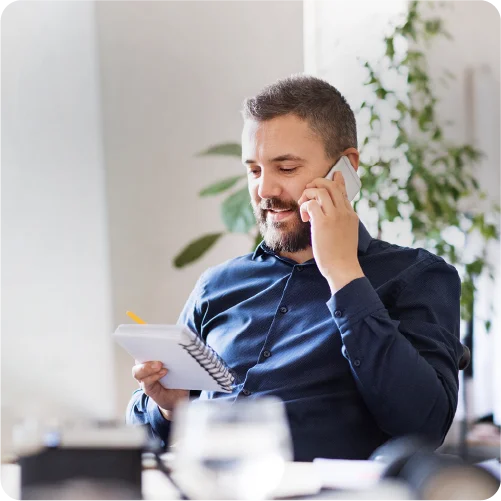 Clinician communication features
PCN and cluster clinicians, whether they are GPs, nurses or healthcare professionals working in the community, for mental health or social care teams, pharmacies, hospitals, or voluntary services, often need to call a patient.
The telephone appointment has been used for years but was increasingly used during the pandemic. Issues began to occur when clinicians were prevented from making outgoing calls as the phone lines were already tied up by incoming calls.
Healthcare contact solutions, blended with cloud VoIP telephony, means PCN and clusters can increase their call capacity with each user having access to their own line, which means they can make triage calls and telephone appointments without any interruptions.
Our Think Healthcare solution also eases the call-out process by enabling clinicians to begin a call by clicking on numbers stored in patients' records. This saves time on dialling and eliminates the frustration when the wrong number has been dialled by mistake.
No matter where your PCN and cluster clinicians are working – on-site, in the field or at home – they are all connected to the same phone system via a centralised directory and benefit from toll-free conversations across the organisation.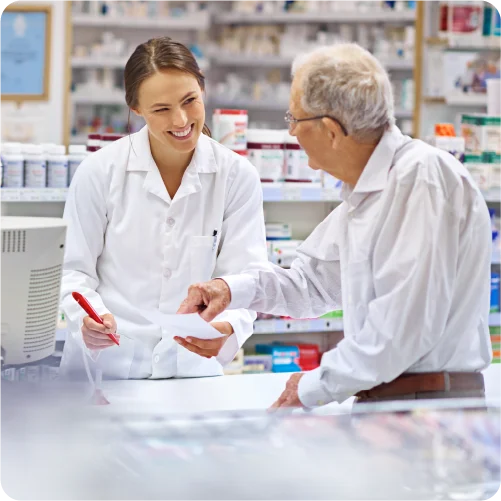 Medical practice management tools
PCN and cluster management benefit from a bird's eye view of all the staff and healthcare clinicians using the Think Healthcare solution. By streamlining local communications, managers will also find cost savings and use a central directory of all ARRS and MDT staff for convenient and quick contact across the organisation.
Managers can use statistics and reporting to help manage staffing levels and keep up with call handling performance. Historic call statistics are available on an online portal, complemented by automated generated reports, to guide staff rotas or call routing to cope with the busiest times and to investigate the accuracy of any patient complaints about wait times.
Meanwhile, managers at each setting can view live statistics displayed on wallboards so staff can see the status of call queues and any dropped calls but can also see how many calls they have answered and their duration. This hub working model can also be rolled out for triage scripting whereby dedicated reception triage scripts can be unique to the number being called.
PCN and cluster managers can also use call recording to check details of telephone appointments in the event of a dispute. Call recordings also offer a valuable training aid when on-boarding new staff.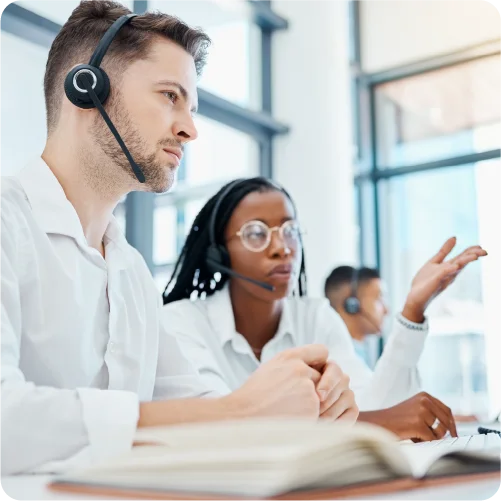 Benefits of cluster and PCN phone systems
Acorn Surgery's patients were experiencing incredibly long wait times when calling the practice, with some having to wait up to 30 minutes.
Read more >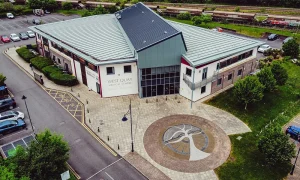 West Quay Medical Centre in Barry needed a flexible and scalable phone system that would improve their patient access to meet General Medical Standards funding requirements.
Read more >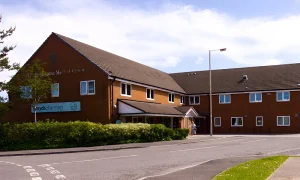 Think Healthcare provides a sophisticated cloud telephony solution delivered without any downtime to help alleviate The Courthouse Medical Centre's call issues.
Read more >