Think Healthcare has now been named as an assured supplier on the NHS 'Better Purchasing Framework' list for advanced telephony. This new framework offers an innovative way of supporting the commissioning of cloud-hosted telephony systems for GP surgery and primary care networks (PCNs).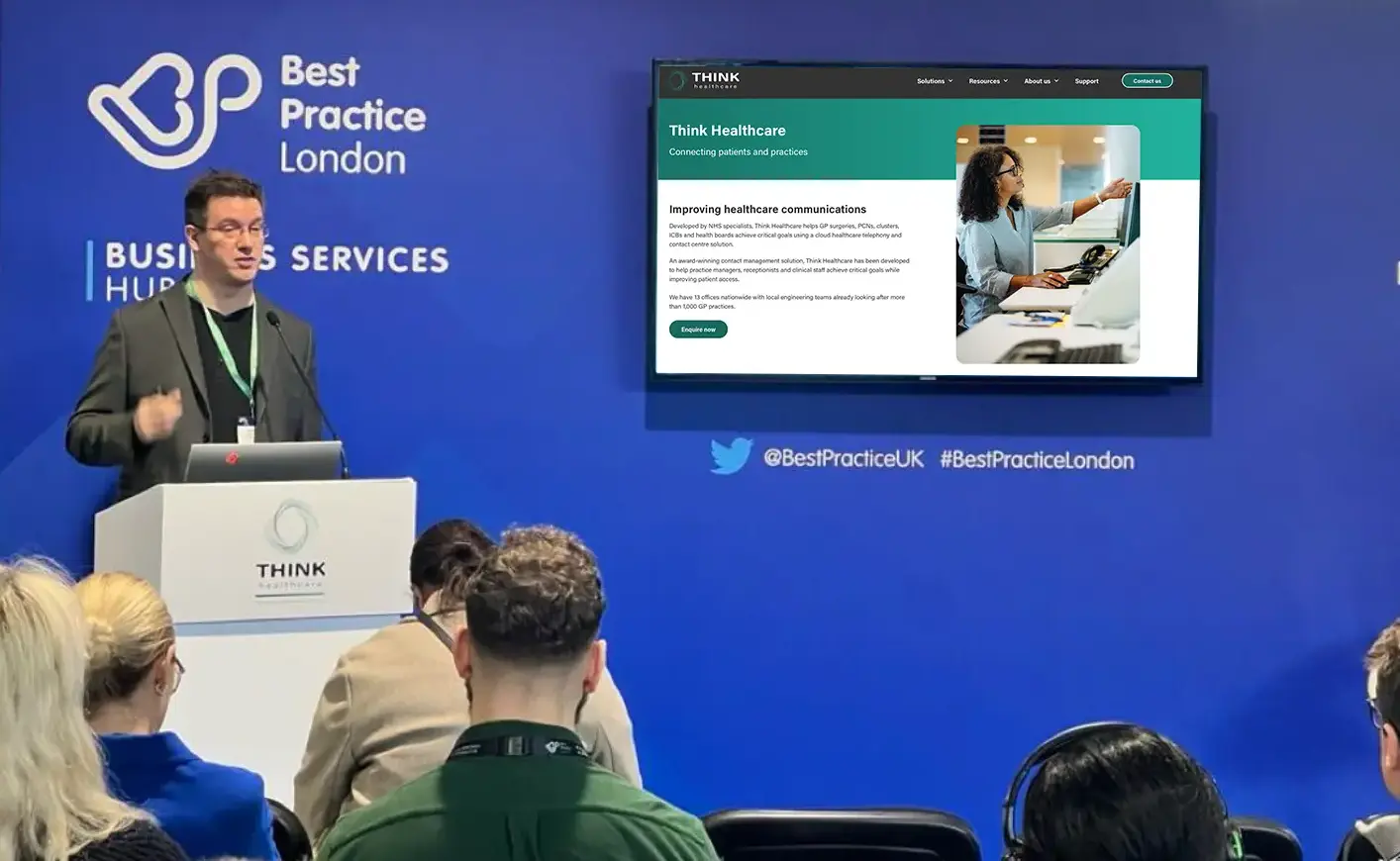 Produced by the National Commercial and Procurement Hub, the list includes a small number of suppliers who meet a national cloud-based telephony specification and NHS terms and conditions.
The suppliers on the list are pre-committed to the terms of the new 'Digital Care Services Cloud Telephony' framework, meaning buying organisations can procure services with confidence in both the supplier and the capabilities of the advanced telephony solutions being provided.
The framework is built around a telephony system delivering the following capabilities:
Auto-attendant and interactive voice response (IVR)
Call reporting and forecasting
Call recording
Office telephony
Rule-based call routing
Think Healthcare offers a full cloud telephony platform designed specifically to support NHS organisations. The platform is based on the best-of-breed cloud-based telephony technology and is fully integrated into the NHS clinical systems to improve efficiencies and provide better patient service.
Dave Mills, Head of Think Healthcare, said: "We're delighted to have been named on the NHS Better Purchasing Framework list and to now be in an official position to deliver our technologically advanced contact management system to practices across England. We have worked with GP surgeries for many years and we already take care of more than 1,000 practices. Ultimately, our position on the list will enable us to continue our work to connect patients and practices in the best way possible."